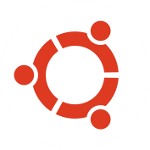 I have installed the latest Ubuntu 10.04 on both my laptops (Acer Travelmate 4310 and HP Compaq nc6220). One installation as an upgrade and one as a brand new installation. No problems and almost only good experiences with Ubuntu 10.04.
On the other hand my good old faithfull desktop computer is giving me a hard time. I'm having great challenges with my display adapter which is a ATI Radeon 2400 HD PCI-e. It won't work under Ubuntu 10.04: well not entirely true, it works but performance is a joke. So now I have given up using Ubuntu 10.04 and I have rolled back to Ubuntu 9.10 (not using fglrx but instead the propritary ATI driver).
I makes me a bit sad though. Ubuntu 10.04 is a LTS version and it works very well on both my laptops.
So I have two options at this point:
Continue to use Ubuntu 9.10 and hope for a future update of Ubuntu 10.04 that will support my ATI display adapter better.
Or go out and buy new and up to date hardware (just like the MS users do with every new version).
I think I will stick to option 1: at this time.